Hi, Kevin here, and I presume you're here to find out everything you need to know about sauna blankets in order to make an informed decision before you purchase one.
Sauna blankets have become quite a popular product for business and personal use. There are numerous models available on the market and I am here to help you determine the right one for you.
The outside of the far infrared sauna blanket is made of polyurethane (PU) material that does not melt when heated. The inside is constructed of polyvinyl (PVC) laminated to a waterproof fabric such as rubber.
The concept is simple:
The blanket envelopes the body, heats up, and you experience profuse sweating. This sweating helps to detoxify the body and eliminates unwanted chemicals and breaks up fatty tissue.
They heat up quite quickly, are easy to use and provide many beauty and health benefits. They can improve blood flow and some even claim you can loose 600 calories in one 30 minute session.
With all of this in mind and so many products to choose from, deciding which is right for you can be time consuming. Well I have taken the time and can help you come to the right decision before making a purchase.
Top Rated Infrared Sauna Blanket Comparison Table
To determine which FIR sauna wrap is the right choice for you I have comprised a simple and easy to use table. This table offers a comparison of several top rated sauna blankets.
Each one of these heating blankets have been reviewed and all their top attributes are listed on the table. Making it easy for you to compare them to each other and choose the right one for you.
This table will be followed by a short review of what I believe to be the top five sauna wraps. You can read these reviews and decide for yourself what blanket best suits your needs.
There are different models and prices to consider, as well as different benefits the far infrared blankets have to offer. Whether you are purchasing it for business or pleasure you want to make sure you get good value for your money.
Gizmo Supply Digital Far-Infrared (FIR) Heat Detox Blanket with 3 Zone Controller
This detox blanket will certainly fit your every need. The unit is made from top grade PU materials on the outside while the inside is waterproof PVC.
This detox blanket is equipped with 3 independent heating zones. They can be selected individually – lower body, waist section and upper body. Also the temperature is adjustable from 77 to 185 degrees.
The model is 5′ 5inches long and 32" wide. It boasts a heating wire that withstands stretching and bending no matter what the position as well as a sixty minute timer.
Far infrared rays have the ability to penetrate the body the same as sunlight and can penetrate the skin to underlying tissue transforming light energy into heat energy.
The thermal effects cause blood vessels to dilate, promoting better blood flow. The heat helps your body get rid of unwanted toxins and waste through sweating.
By promoting blood circulation and strengthening muscle nutrients it activates cells and helps eliminate heavy metals. It accelerates metabolism, to help the cells break down fat.
It not only purifies fat cells but you can burn up to 500 calories in one session. This is said to be the equivalent of running for six miles, which is beneficial to your cardiovascular health.
With this infrared sauna blanket you will feel your muscles loosen and your body relax. Your blood circulation will be better and therefore any strain on your heart will be reduced.
In my opinion this FIR sauna blanket is one of the best available on the market today. And I am sure it will not only meet but surpass all your expectations.
You can check the price, shipping options and read some awesome reviews right here!
Nova Digital FIR Far Infrared Sauna Slimming Blanket Weight Lose Spa Detox 3 Zone
Like the gizmo supply digital far infrared sauna blanket this model boasts some of the same features. For instance the heating wire is very durable and designed to withstand any stretching and bending.
The timer can be set anywhere up to 60 minutes if more time is needed just reset it and it's ready to go. This blanket is also accompanied by an instruction guide for your convenience.
It has 3 independent heating zones that you can select individually, waist, upper body and lower body. It has three separate channels for different heat settings and times.
The temperature of this infrared heating blanket can be adjusted anywhere from 77 degrees up to 167 degrees depending on your preference.
If weight loss is what you are interested in this model would be a good choice for you. This far infrared sauna blanket is perfect for rapid weight loss as well as detoxification.
When it comes to size it's 5′ 5" long and 31" wide, it is lightweight at only 15.5 lbs. This model can be plugged in to any regular electrical outlet and is safe and easy to use.
This unit is good for the relief of arthritic pain, insomnia, and can boost your metabolism. It has also be reported to relieve constipation and improve your immune system.
A session using this model can aid in breaking up fatty tissue deposits, as well as ridding your body of unwanted chemicals. And at the same time will help you loose weight and feel great.
Check it out right here on Amazon for the best prices!
Gizmo Supply 2 Zone FIR Far Infrared Sauna Slimming Wrap 77F-167F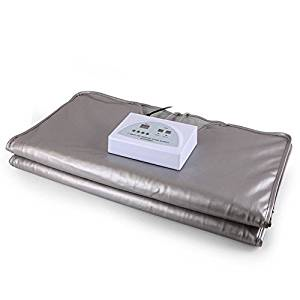 This 2 zone infrared sauna slimming blanket is in the mid price range and is good value for the money. It's two zone temperature control goes from 77 degrees to 167 degrees or 25 to 75 Celsius.
It's made of top grade PU (polyurethane) materials, it's waterproof with flexible, durable heating wire. Great for eliminating toxins and detoxifying your whole body.
The heat of this model will relieve the aches and pains of everyday life including arthritis pain. It accomplishes this by expanding blood vessels and increasing circulation.
Better circulation allows more oxygen to reach areas of the body that are injured or in pain. Oxygen speeds up the healing process and it turn helps reduce pain.
In fact recent health studies name the far infrared heat as a success not only in relieving the pain of arthritis but also muscle spasms and rheumatism.
While it's shipping weight is a little more than average at 40 lbs, it is of similar size to the other far infrared sauna blankets and has been reported to fit persons up to 300 lbs.
The Gizmo 2 zone blanket is extremely easy to use, it opens like a sleeping bag and delivers the right amount of heat. It's easy to hook up, just plug it in to any regular electrical outlet and it's ready to use.
If you are looking for a mid priced infrared wrap that can save you the expense of going to the spa to lose weight or detoxify, look no further as I'm sure this blanket can meet all your needs.
This one is a beauty! Click here right now and get one for a great price!
Gizmo Supply Far Infrared Heating Blanket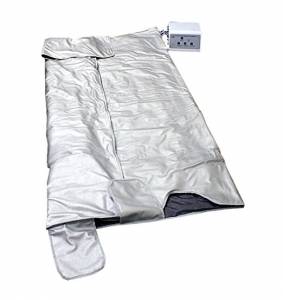 Don't want to leave the house and go to the spa every time you wish to experience a sauna? Then you may wish to purchase your very own heating wrap and enjoy the experience any time you wish.
This Gizmo supply far infrared sauna blanket can help with blood circulation and accelerate your metabolism. It can also eliminate toxins and heavy ions.
You can choose your session to be 20, 30, 40 or 60 minutes and if you need more you can just reset it and run it again anytime up to 60 minutes.
It has a 2 zone digital controller setting and is adjustable from 77 to 167 degrees. This model is made of reinforced materials and is also waterproof.
You can, if you wish, customize your slimming program by using the the two zone digital controller to target problem areas such as abdomen, waist or legs.
The sauna blanket helps break up fatty tissue deposits. It will help you loose inches as well as pounds and can reduce the appearance of cellulite.
Using the FIR sauna blanket will reduce inflammation, ease muscle pains, and helps to reduce your blood pressure. The heat warms the body and increases blood circulation.
Increased circulation in turn, gets your heart to beat faster and burn more calories. With a single session added to your health and wellness plan you will be seeing results in no time.
This model is a very easy to use, takes up little space and is easily transported. Not only is it suitable for personal use, but would also be suitable for a small beauty salon.
This is one of the more expensive models, but you can't go wrong with it! Check it out now!
LCL Beauty Fully Digital Infrared European Sauna Blanket Salon Spa Beauty Equipment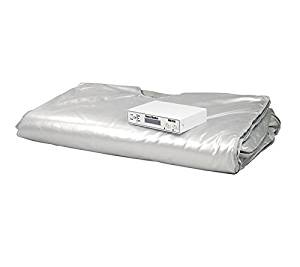 This unit is made by LCL, a leading manufacturer of top quality salon beauty equipment. This blanket has an operation manual that can be sent to you via your email.
While these units are a popular new addition to salons and spas all over the country there are several advantages to owning your own. One advantage of this model is it's one year manufactures warranty.
Having a detoxifying wrap at home means you can use it in private any time you wish and once you have purchased one there are no other expenses, no more paying over and over at the spa or salon.
This model can relieve bloating and water retention while detoxifying and promoting blood circulation. At the same time stimulates the dissolving and shrinking of fat molecules.
This far infrared heating wrap is used in salons, it is easy to use and requires very little maintenance. It opens like a sleeping bag and the inside can be washed with mild soap and water.
It is made of durable materials and with a little care will last for quite a while. This blanket is digitally controlled for ease of use and convenience.
The LCL sauna blanket is in the mid price range not the cheapest or the most expensive. But I am confident you will not be disappointed should you purchase this model.
So, go ahead and click here. What are you waiting for? This is a great model!
What Are The Advantages Of A Fir Real Heating Blanket Compared To A Regular Sauna?
Saunas have been used for hundreds of years in different countries all over the world. They are used for many reasons: health, beauty, religious reasons, and even childbirth.
But one thing is certain: people love saunas and they have come a long way over the years. There are many different types available on the market to choose from today.
They come in many sizes and can be built inside your home or even outside if you wish. They have many advantages as well as a few disadvantages.
The advantages of course are numerous when it comes to your health and well being. There are however a couple of disadvantages to purchasing a large in home sauna.
They can be expensive.
Take up space.
They are not portable.
You may need accessories.
But even with these disadvantages people love them, so over time manufactures have come up with different ideas and ways to make saunas more available to people who do not have a lot of space.
So with the large increase in people wishing to receive sauna treatments in the privacy of their own homes, comes the latest piece of equipment – the sauna blanket.
This product has quickly gained popularity and is one of the most cost effective, versatile alternatives to some of the saunas available on the market today.
Manufactured from waterproof polyurethane materials, these heating blankets have separate temperature zones, operate at different settings and you can create customized programs to target specific areas.
These blankets combine the detoxifying effects of a body wrap with the relaxing, rejuvenating advantage of a sauna, what more could a person want? Other advantages of an infrared blanket are:
Reasonably priced
Requires little space
Easy to operate and transport
You can use it laying down or sitting up
Operates on a variety of settings
Very flexible
So all in all I would say if you are looking for the perfect accompaniment to your health and wellness program, look no further. Infrared sauna blankets will give you all the advantages of a full size sauna at a price you can afford.
The Health Benefits And Risks Of Using An Infrared Sauna Wrap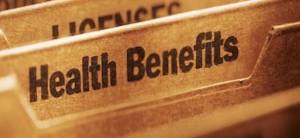 The sauna wrap or blanket has two main benefits – health and beauty.
When it comes to beauty it can improve your blood flow, and through profuse sweating expel chemicals, dirt and dead skin cells.
This in turn can improve the look and feel of your skin. It can also help reduce your weight and break up fatty tissue thereby reducing the appearance of cellulite.
Using a FIR sauna wrap three times a week can make a huge difference in your overall healthy living plan. They are very easy to use in the privacy of your own home.
Start off using your far infrared sauna blanket for 15 to 20 minutes a session and increase over time to 45 to 60 minutes. You can also adjust the temperature as your body becomes adjusted.
When it comes to the health benefits of sauna blankets, the list is a long one. And just think all you have to do is sit or lay inside to reap the benefits, here are a few:
Lose inches and pounds
Lower blood pressure
Improve your mood
Reduce inflammation
Ease muscle and joint pain
Rid body of toxins
Improve circulation
Boost immune system
Now that you know some of the health benefits of the sauna blanket you may be wondering if there are any risks? No product comes without risks, no matter how small the risks may be.
The sauna blanket is no exception but with a little common sense the risks are very low. As with any product you should always follow the manufactures instructions.
These blankets are safe to use and the infrared technology they use is harmless. If you keep a few safety procedures in mind you can use the blanket without fear of risks:
Risk of over heating
Becoming dehydrated
Reddened skin due to increased blood flow
Interference with some medication
Adverse affects on implants
As you can see with due care and attention these risks can easily be avoided. Just make sure you don't become dehydrated and avoid use if you have implants, and speak to your Doctor first.
Should I Choose A Portable Sauna Blanket And Where Can I Get One
Another day, another choice to be made. Every day we make hundreds of choices, what to wear, what to eat, where to go and while some of these choices are small there are plenty of larger ones to be make.
Where to live, what kind of a car to buy, what type of house to purchase the list is virtually endless. How do you go about making so many choices?
While some of these choices are easy others need a lot of thought, but in the end you base your decision on what you believe to be the best overall choice for you.
When it comes to health and beauty nothing can compare to the use of a sauna. Saunas have been around for many, many years and millions of people use them and enjoy their benefits on a daily basis.
But what about size and space, not everyone can accommodate a sauna in their home. Well the newest addition to the health and beauty scene is the far infrared sauna blanket.
These blankets could be the right choice for you if, you would like the health benefits of a sauna, but your accommodations are to small. They are easy to use, portable, and come with some great features.
I believe a portable sauna blanket is the right choice if you are looking for some relaxing therapy accompanied by some great health benefits. A sauna wrap can provide all this in the privacy of your home.
These portable blankets are affordable, rid your body of toxins, break up fatty tissue and leave you feeling relaxed, refreshed and rejuvenated.
With this in mind your decision should be an easy one. This great product will fit perfectly into your overall healthy living plan making the choice a good one for you.
Sauna blankets are sold in quality pool and spa stores, they can also be purchase on line. Online shopping is simple and very convenient and your item is delivered right to your door.
Wayfair, and eBay are good choices to check out. Of course there's Amazon, they have a great selection accompanied by descriptions and review of some of the best far infrared sauna blankets.
Sharing is Caring! Please share this article!