I am pretty sure you agree with me when I say:
You are here because you want a portable sauna for your own use at home.
That's great! You are one step closer to a healthier you, and a healthier lifestyle.
My job is to help you quickly choose the right sauna for you.
You know you will lose weight, you will eliminate toxins from your body, you will relax and feel stress free.
But, you might be wondering:
What kind of personal sauna do I need? Is a portable infrared sauna right for me, or should I purchase a portable steam sauna?
Here's the deal:
There ARE differences between steam and infrared. We will get to those differences in a minute.
But first:
I am going to show you the top 5 best portable steam saunas and the top 5 best infrared personal saunas. That's what you came here for, after all!
If you want to read more of my guide, feel free to skip ahead using the Table of Contents. Or, read some of my awesome articles like "Health Benefits You Need To Know Before Buying A Portable Sauna".
Otherwise, let's get to it!
The Best Portable Steam Sauna Comparison Table
These five steam saunas are the top rated models, and the best sellers, on the market
today. While more and more of these portable saunas are being released by all kinds of manufacturers, you can count on the models presented here to stand the test of time.
The table is 'sortable', so you can sort by price, average rating and more. Just click the heading and presto!
Each unit listed also has a short, to the point review that I've included further below. You can use it to quickly get the highlights of what makes that particular model stand out from the rest.
But, it gets better:
I have also written a full review for each model! If you are still unsure which model or type of home unit you want, then you WILL want to read the concise review to help you make your decision.
OK, without further ado, here is the best personal steam saunas you can get today:
Let's remember, those are just the steam models. Of course, I also reviewed the most popular and best selling infrared models as well.
Read on to find out about those.
Best Portable Infrared Sauna Reviews Table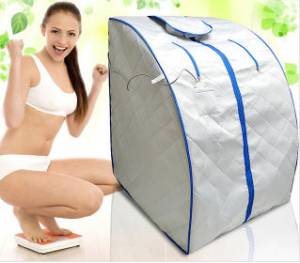 Once again, this table is sortable. You can quickly sort the units based on what you feel is most important.
I have to tell you, I much prefer a portable infrared sauna over their steam based 'cousins'. Later on I will go into detail about exactly why.
For now, all you need to know is which ones are the best! Believe me, it wasn't easy to sort through and pick them.
Of course, you can't go wrong with any of them! I encourage you to click the links provided and see what users like yourself think of each unit.
There are other Infrared options available if none of these feel right. Sauna blankets are just as good, albeit a bit more expensive. Check out my article on those products for more information!
OK, with that out of the way, let's get right to it and look at the top five best selling and highest rated FIR saunas available:
I know what you're thinking:
Kevin, the comparison tables are great and all, but I still don't know WHICH one to buy! "
That's OK. Don't sweat it (see what I did there?). As promised I wrote a quick review of each and every one of my choices for the top 10 portable saunas you can buy online today.
And that's not all. I also wrote a pretty comprehensive guide included on this page to ensure YOU can make the best choice possible when it comes time to buy one.
You just have to continue reading.
Quick And Easy Reviews Of Some Far Infrared Models
Remember my promise of some quick highlights of each model? If you are in a hurry these condensed notes will help you choose which unit to purchase!
Radiant Saunas – Rejuvenator Personal Unit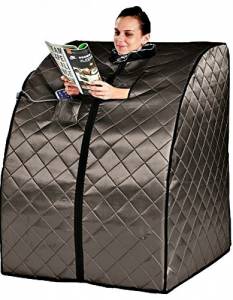 This great portable sauna is completely portable and easily folds up for storage or traveling. It is very quick and easy to assemble and you need no tools.
It is not only energy efficient, but I'm sure you will be impressed with other features. Like, a built in auto shut-off safety, and the fact its made from durable moisture resistant satin polyester material! It is locked stitched for added strength and durability.
The health benefits of using a sauna are staggering! They can help you to lose weight. Relieve joint pain. Improve skin tone and increase blood circulation. Enhance your immune system, reduce stress and fatigue and increase your overall energy levels.
All you have to do is purchase this great lightweight sauna to pamper and rejuvenate yourself. Not only is this a great way to relax but also a good way to lose weight and stay fit. And in no time you will enjoying this excellent unit's benefits no matter where you are.
Far Infrared And Negative Ion Detox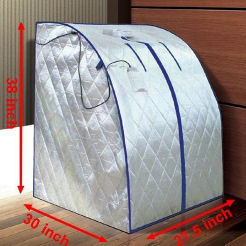 When it comes to saunas you can't go wrong with this portable infrared sauna. Along with it's numerous health benefits it's design includes the most desirable features that the most expensive and fancy saunas have.
While this model is not only portable, lightweight, and easy to assemble it also has an easy to use hand held controller and even a canvas chair.
Other features of this well priced unit are:
a heated foot pad

foam floor pad

low operating costs

with the overall great design your head and hands can extend out for reading and watching TV.
This far infrared unit applies high tech super conductive and ultra thin carbon fiber heating elements. These elements are instrumental in promoting blood circulation, and helps keep the body healthy.
Using this infrared model will help you attain your ideal weight, improve your health and with it's relaxing properties help you sleep better. It is a great asset in your overall wellness plan.
Durherm X Large EMF Free Negative Ion Model
This unit offers all the benefits of the more expensive models but at a fraction of the price. It folds up easily for storage in a closet or even under a bed.
For the price, it's hard to believe you can purchase this extra large unit.
It is almost EMR/EMF free, in fact it is 200 to 600 times lower than any other FIR carbon heating panel on the market today.
This unit not only generates more heat but also draws less power than competing portable saunas. This means shorter warm up times and reduced running costs.
The unit also comes with a chair! It also includes two soft terry cloth washable neck collars that zip on and off for easy cleaning, and a storage pocket for the remote control.
When it comes to finally making a decision you should not over look this one. Whether it's weight loss, pain relief or the relaxing, detoxifying action of sweating your looking for, you can be sure this model offers them all at a very affordable price.
Gizmo Supply 1000w Therapeutic Infrared Spa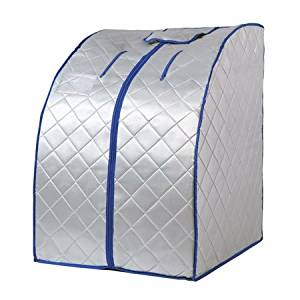 The Gizmo portable therapeutic sauna is basically a very good buy. It's lightweight at only 18lbs, it is quick and easy to assemble without the need for tools, and includes a folding chair.
Some of this units features are:
it heats up to 113-140 degrees Fahrenheit within 5 minutes and has a timer from 5-60 minutes

it also features temperature control for safety
This sauna is accompanied by a steam pot. This is great if you wish to put some herbs or aroma essential oils, if fact this will take your enjoyment of this model to another level.
Some suggestions for the steam pot are lavender, chamomile, or angelica. Just imagine your very own aromatherapy set up! That in itself can be a wonderful and relaxing experience. But add some aromatic oils and you have a do it yourself herbal therapy session that you can experience whenever you wish.
If you want to give the health benefits of a portable sauna a try, but are on a limited budget, this great priced model is the one for you.
Infrared Far Carbon Fiber Panels Model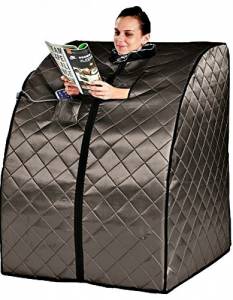 Sauna use can be a great way to detoxify, lose excess weight and sooth the aches and pains of everyday life. They are an asset to your overall health regime.
So what better way to get all the benefits they can offer than to purchase your own fantastic unit with infrared Far carbon fiber panels.
This FIR unit can be used anywhere and at anytime you wish with the benefit of it being in the comfort and privacy of your own home.
With such great features it's sure to please.
It comes with everything you need, and at an attractive price:
built in auto shut of safety

durable moisture resistant satin polyester material

and energy efficient fiber infrared heater panels
This fully insulated unit also features triple layer rich looking exterior fabric, locked stitched for extra strength and durability.
So why not rejuvenate yourself in this lightweight model and reap all the benefits a sauna has to offer?
Highlights Of The Top Rated Personal Steam Saunas
In a hurry? Read these short reviews! You will be able to choose the right model for you quickly and easily.
Zeny Portable Steam Model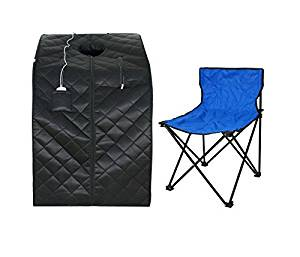 Saunas have become a common thing at gyms and spas, but nowadays they are beginning to be very common in homes. Portable saunas are a hot commodity on the market today.
No longer do people need to pay expensive gym fees to get the health benefits. The Zeny steam sauna is a well priced asset for your at home health care program.
With this model you can rest assured that all the health benefits there is to offer will be yours. The Zeny is easy to assemble and easy to use.
You just set it up and it's ready for you to enjoy. Made from non toxic waterproof cloth, it comes with an easily adjustable power and timer remote control. A vent designed to leave hands free for reading etc are all excellent features of this great model.
So come on get started on your way to a healthier you, and enjoy relaxing while this unit does the work and in no time you will be experiencing a more energetic, slimmer, healthier lifestyle.
Durherm Portable Home Steam Unit
You don't have to be rich to own this high quality home steam sauna. This unit boasts some exclusive beneficial features, that you can enjoy in the privacy of your own home.
Features like the design that rivals the most expensive, fancier kinds. With separate 800w steam generator and bathtub design, this product is very safe for the user.
This space saver has a gray colored tent with your choice of blue or pink trim, and weighs less than 12lbs. It easily fits into a small apartment as well as a larger home.
The easy set up frame is designed to take no more than a few minutes to complete. It comes with a diagram, when the frame is complete just place the cover over the top and it's ready to use.
The only thing you will need before experiencing the benefits of this great affordable unit are a towel, a small seat and some plain tap water.
EZ Personal Steam Unit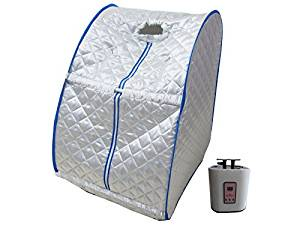 Are you happy with your weight? Are you looking to shed a few pounds and lead a more active, healthier lifestyle (… like who isn't?)
Well look no further than this EZ Portable Steam Sauna.
The health benefits of the steam sauna are well documented. They have been a part of healthy living for centuries. While their detoxifying effects are numerous, the health benefits are staggering.
People use them for a wide array of reasons: they use them to ease pain, lose weight, relieve stress, relax, increase their blood circulation and boost their immune systems.
This model can help you achieve your personal goals. This home unit is made of nylon with a cotton insulation, it uses less power than most models, and can be folded and stored when not in use.
This unit comes with a pre-set automatic timer with temperature settings every 10 minutes that goes up to an hour so you never get to hot. It plugs into any standard wall outlet, and the frame is super easy to erect.
This particular model is a safe effective way for you to take advantage of the wonderful properties of steam to help you relax and unwind at the end of your day.
BodySpa Home Steam Unit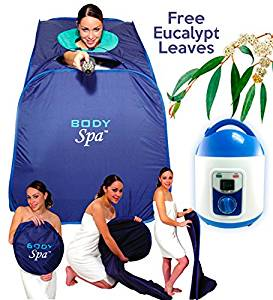 When you think of saunas do you think of a small room either indoors or out? It probably has some form of a heater, rocks and a small bench? The rocks are heated and water is poured over them to create steam.
Well that is certainly one way of enjoying the benefits. The new and improved sauna is now portable – it can be used anytime and anywhere you wish.
The Body Spa Portable Steam Sauna is one such unit. It is not only easy to move but lightweight, simple to assemble and also easy to use.
No need to worry about a mess on your carpet as the floor is waterproof. Also comes with two openings for your hands to extend out thus allowing you to read a book or use the TV remote.
This model also comes with free Eucalyptus leaves. Eucalyptus leaves and oil have been used for generations as a cure all for infections, fever, upset stomach and respiratory illnesses.
Now if you suffer from any of these illnesses why not give this a try, along with all the other benefits of having an at home steam spa.
AW Therapeutic Steaming Model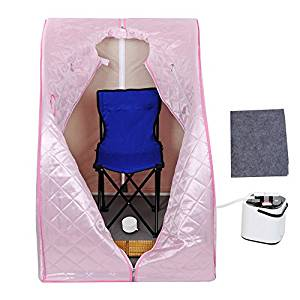 There is nothing better than enjoying a relaxing evening at home, especially if you are using the AW Therapeutic Steam Spa. All your stress from a busy day will just melt away.
This model with it's up graded design and removable head cover is easy to set up and use. It also has a foot massager to help you relax.
The unit has a high quality cotton cover, and weights only 19 lbs. Due to the fact it has a head cover you can have a facial while enjoying your new purchase.
Now you may thing you do not have enough space for your own personal sauna, but this one takes up very little space while offering an abundant amount of health benefits.
So if you've been longing to relax, but did not wish to drive to the gym after a long day at work, then this top rated AW Therapeutic Steam Sauna would be a great choice for you.
After you use it a few times I'm sure you will wonder how you survived without it.
What Are Some Of The Benefits Of Using A Home Sauna?
Well, naturally there are many benefits. I have already listed the obvious ones like:
Burning calories to help you lose weight

Flushing toxins from your body

Relieving aches and pains

Relaxation and the reduction of stress
And of course there are a few benefits that relate to portable saunas. For example:
You can use the unit in the privacy of your own home

You can dismantle it and store it in a closet or under a bed when not in use

It is super convenient because you can use it whenever YOU want
Do you know there are more benefits? Have you heard of some of the secret benefits of using a small, transportable version?
Some of these next benefits are going to blow your mind:
Saunas can increase your endurance, similar to performance enhancing drugs!
Yes, it is true. Increasing your core temperature without working out is called "hyperthermic conditioning". By increasing your heat tolerance you will feel less fatigue during endurance sports, therefore you can maintain energy levels for a longer period.
You can read more about it in my Sauna Benefits article, or on this site by clicking here.
Have dry, frizzy hair? You'll regret not having a portable sauna when you read this!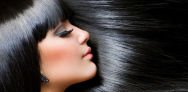 The sebaceous gland, which is found on your scalp, releases some compounds that actually condition your hair.
You guessed it. Spending time in a high heat area actually activates this gland. The gland releases the compounds and helps to make your hair look great by conditioning and moisturizing.
This means you can spend less money on chemicals and conditioners for your hair!
A personal sauna works better than anti-aging creams. You will look younger!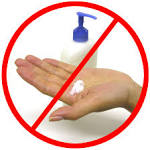 This goes hand in hand with "glowing skin". See, with the aided blood flow to your skin comes a decrease in dead skin cells and an increase in skin elasticity.
The result? Firmer skin. Firmer skin means less sagging and wrinkles. That means a younger looking you.
Regular use of your home sauna can drastically reduce your chances of dying early!
I kid you not:
While the claim of increased longevity might cause disbelief, I am telling you that it is 100% true.
Won't take my word for it?
How about this: would you take the scientists at Harvard Medical School word for it?
A study in Finland shows a decline in heart disease and heart attacks by about 48% for people who enjoy a sauna 4 to 7 times a week. That is compared to people who only have a session once a week.
I want to live a longer healthier life, don't you?
An infrared model can help in the fight against cancer!

Pretty bold claim?
You can read about these science based facts on the government site here, and another article here.
Far infrared therapy was shown to reduce certain tumor volumes in test animals by up to 86%. It also slowed the growth of breast cancer in mice, and even aided in the death of bone cancer cells.
It is also shown that steam or infrared sauna therapy helps the effectiveness of regular cancer treatments like chemo and radiation.
In any event, I would say having 5-7 sessions a week in your personal home unit can only be a good thing.
Can You Describe The Major Differences Between Infrared And Steam Models?
There is a debate, of course, about which is better. Steam saunas or the newer infrared variety. This is NOT what I am discussing here. I am merely going to point out the major differences.
I won't go into massive detail; that is beyond the scope of this article. If you want heaps of detail, then read the article I wrote about all the differences you need to know.
People get heated up over which is better… I want you to open your mind and consider this:
The very best unit for you is the one YOU like to use.
So, as I said, I won't talk about which is better. I will instead focus on what makes them different and YOU can decide why you may prefer one type over the other.
First Major Difference: Temperature

Portable steam models generally heat up to 150 to 185 degrees (65 to 85 degrees Celsius). The bottom where your feet are would be on the low end of the range. The top where your head sticks out would be at the higher end.
You cannot get steam models that go higher than that due to a dictated maximum ceiling of 194 degrees enforced by the US government.
Portable infrared units use IR emitters and the area is usually around 120 to 140 degrees Fahrenheit (49 to 60 Celsius). The thing here is that the emitters must remain on.
One thing to consider then is the length of time you wish to spend in your personal unit. For shorter periods steam is fine, but because of the lower temperatures of far infrared, if you want to spend long periods then you should choose that method.
So, this difference is really nominal. Profuse sweating is the result of either system, it is merely the method used to achieve the result that is different.
Second Major Difference: Method of Heat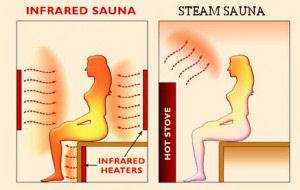 First of all, personal steam models method of heat is obviously steam. This is what you would call "enveloping heat".
The steam raises humidity, helps clear nasal passages and breathing airways (if your head is inside) and makes the area more comfortable. You can mix essential oils in the water supply to create aromatherapy as well.
An infrared unit uses heat waves of a particular wavelength that is similar to the body's own emissions. The energy is therefore easy for the body to absorb. This increases the core temperature as the heat penetrates the skin and vital organs, and causes you to sweat.
The deep penetration of infrared energy warms the muscles and joints.
Third Major Difference Between Steam And FIR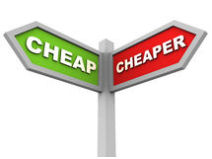 Cost is always a factor. You have the initial cost for the portable sauna you chose, and then there are a few residual costs to consider as well. The most important one being the cost of energy used!
You may be thinking what's the bottom line?
Negligible.
That's right:
The cost of running any steam unit for about 30 minutes is simply not even worth considering. I have ran numerous studies on energy consumption of these products (and full sized home saunas too) and it works out to about 20 cents per session.
For infrared panels? Even less! They are slightly more efficient and are around the 15 cents per session mark.
If you used your personal unit for a full session every single day, it would cost you between 4.50 and 6 dollars a month.
Final Thoughts To Consider
So, here's the kicker:
Both types of personal units work by making you sweat. They both provide the same benefits of sauna use.
How do you plan to use your model? What is your wellness plan? Have you considered space requirements and budget?
Answering those questions will help you determine which model will best fit your needs. And like I said before, the best one for you is simply the one you will use the most!
Top Things To Consider When Buying Any Of These Products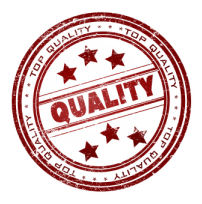 You want to look for certain qualities in your personal sauna so it fits your needs perfectly.
So, what qualities do you look for? Price, shipping if you order online and the type of heat generator are three basic things.
You also want to check the quality of the materials they use to construct the unit itself.
For a portable infrared sauna, you especially want to check the EMF rating. The lower the better.
Pro tip: Look for saunas with carbon panel infrared emitters. These have a lower EMF than their ceramic counterparts.
What about portable steam units?
Well, you want to check how much steam the generator can produce. Check the temperature range, too. Remember, steam saunas have a higher temperature than infrared models. You recall the steam units use enveloping heat, right?
Pro tip: Make sure you choose a steam model that has the pipes and generator in a spot you aren't likely to bump into. People can get burnt if they are not careful!
Check the seat!
The amount of models that I have used is massive. And one thing that I always discover is that the chair provided with these units is almost always uncomfortable.
Read my reviews on the specific model you are thinking of purchasing. Pay attention to what I say about the chair and also the foot rest.
Pro tip: Spend a few extra dollars on a chair that YOU find comfortable. Most movable saunas have enough room for a regular chair, you are not forced into using the one provided.
Want one more tip?
Look for the extra features that you really want. For example not all of these models come with a remote control. That makes controlling the heating unit (steam or infrared) a little more difficult, doesn't it?
Pro tip: Make sure you buy a home unit with a remote control as well.
Tips For Using Your New Purchase
Depending on whether you have a steam  or an infrared model, these tips may or may not apply.
Do you remember one of the benefits of a steam unit?
Aromatherapy!

I have used various fresh and dried herbs, flowers and essential oils in my steamer. It creates wonderful and relaxing aromas.
If you want to get more relaxation out of your session, definitely consider adding some!
You can even mix up a batch of herbs and oils to create therapeutic steam.
Need an example?
If you have congestion or a even a cold, then try eucalyptus, rosemary and peppermint. They will help immensely!
Headache? Mix in some lavender or even some hops! Peppermint works here as well.
Chamomile or rose works wonders for your skin. If you want to get that extra glow then add some next time.
Another tip for steam units you may have read before is to pre-heat your portable sauna for 10 or 15 minutes before using.
That tip works great for infrared models as well.
Just remember to hurry when you get into the thing! Don't let too much heat escape!
What other tips do I have for before you get into the unit?
Don't drink icy cold beverages first! This reduces your core temperature by too much. Then it will take longer to sweat.
Do drink plenty of water about 30 minutes before, and drink plenty more when you get out! It is important to stay hydrated before, during and after your session. Having a sport drink like Gatorade after a session can help replace vital electrolytes.
Keep a damp towel and some water nearby. The water is for hydration, the towel is handy to prevent sweat running into your eyes!
Don't forget the entertainment! I find it hard to sit around for 30 minutes with nothing to do. So set up your home sauna so it faces the television. Keep a magazine, book or tablet nearby. Turn on some relaxing music. Don't get that boring feeling!
OK, one more pro tip for you:
Don't forget to take a cool shower after your session!
Want to know two reasons why I say take a cool shower?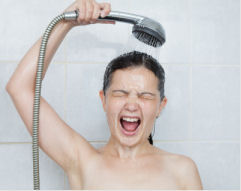 First, you will wash off all that toxic sweat you've just expelled from your body. You don't want it being absorbed back into your body do you? This is an important step!
Second, the heat makes your blood rush to the surface. This is part of the detoxifying process, as the blood carries contaminants as well. The heat opens your pores so toxins and other nasty stuff 'flow' out.
A cool shower causes the blood to race back to your core organs. That in turn increases circulation, and increases your immune system.
Some people take cold showers or ice plunges. I find that is not necessary, a cool shower does the job.
Where Can I Buy A Good Quality Personal Home Model?
One of the best places to buy a portable sauna is online. While you can find some models at retail stores across the country, you cannot beat the selection available at Amazon.
Once you have narrowed down your choices to a select few units, click one of the links to Amazon and read a few consumer reviews.
These reviews will tell you how other regular people just like you enjoy their purchase.
Amazon offers the widest selection of portable infrared and steam units than anyone else. They also offer warranty and excellent shipping options.
You don't have to worry about set up and storage either. Here is a video showing 13 more reasons to buy yourself one today.
So the choice is pretty obvious.
Since you're still here and reading this (for which I am very grateful), please take the time to share this article or a few pictures!
Sharing is caring afterall, and it doesn't cost you anything. A Like, Tweet, Google+ or a Pin would be awesome! Thanks very much!
Do you have any questions? Do you have a personal favorite portable sauna? Is it steam or infrared? Leave a comment below, I would love to hear from you!